POMAlarm is the simple way to improve your family's safety and security.
There's no wiring, and no permanent installation and you can easily add or move sensors. There's not even an app to download.
Protect Your Valuables
Enjoy peace of mind that your property won't be disturbed without you knowing about it.
Prevents Substance Abuse
Monitor unauthorized access to prescription drugs and other dangerous medicines.
Prevents Alcohol Abuse
Monitor unauthorized access to alcohol and other underage temptations. materials.
An Extra Layer of Safety
There's no such thing as too much firearm safety. Get an instant alert if anybody goes near your firearm storage.
Detects visitors going where they shouldn't be
Get notified any door in your house is opened. Just grab a Detector Puck and hang it on the door handle.
Protect Your MAD MONEY
In the office, your dresser, and the library, now you will know snooping when you might otherwise not have known.
Detects snooping and sneaking
Want to protect your privacy, or just your treats? POMAlarm is the simple solution.
Setting up your POMAlarm System takes less than ten minutes.
Have a home wireless connection, a power outlet, and a laptop, tablet, or smart phone? That's all you need.
Connect the Gateway Hub to any AC outlet. You can place it out of sight, but it should be near the center of your house to ensure a strong signal to your home's wireless router and the POMAlarm Sensors.
Use a computer or mobile device to connect to the Gateway Hub and help it find your wireless network.
Give each Detector Puck a shake, and then use the POMAlarm site to give each detector its own name. Your Gateway Hub can work with up to ten Detector Pucks.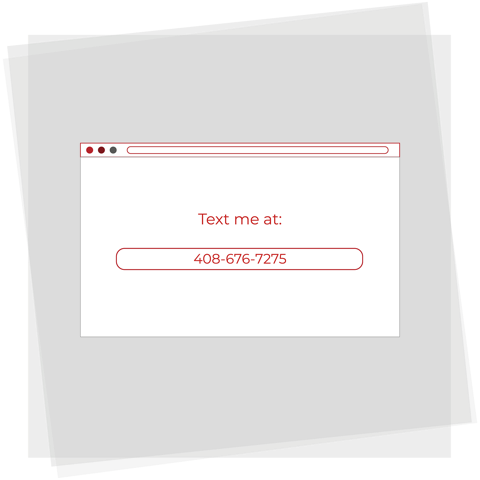 Tell us who should be notified when each detector is activated. Your POMAlarm system can notify you via a text message or email, and can notify multiple contacts at once.
There's no key fob to carry, no control panel to master, no app to learn, and no race to disarm anything before the police are called. If you know how to read texts and emails on your phone, you know how to use your new POMAlarm system.
Sign up to get POMAlarm updates.
We'll never share your information.